Eyes are an important part of the human anatomy. However, while the majority of the people have two similar-colored eyes, there are a select few whose peepers are not exactly the same. These are people with heterochromia and Kate Bosworth is just but one of them.
To this end, the "Blue Crush" film sensation boasts an impressive acting career and her star continues to shine bright. But how has her eye color influenced her social life and career? Let's Explore.
What Color Are Kate Bosworth's Eyes?
Kate Bosworth eyes are differently colored. Her left eye is blue while her right eye is a mixture of blue and hazel. Both eyes have well-defined limbal rings.
To be precise, her right eye has a blue upper part and hazel lower part. This is known as sectoral heterochromia – a condition where the same iris has two contrasting colors.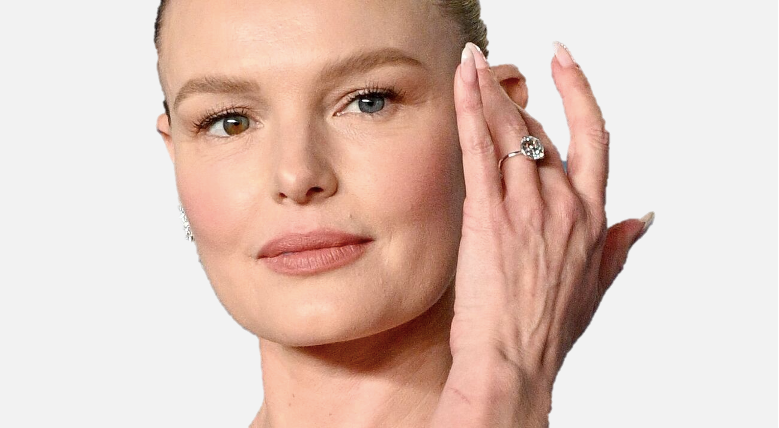 It is not clear what causes sectoral heterochromia. One can be born with it or acquire it due to an eye injury or infection – as it was the case with Mila Kunis.
It is not clear whether Kate was born with the condition or developed it growing up. But one thing is for sure – her cute eyes blend in perfectly with her round face, full cheeks, and pale complexion.
How Her Unique Eye Color Has Influenced Her Acting Career
Unique bodily features can significantly influence one's chances of success especially in the ultra-competitive American acting scene. Armed with a great talent, superb skills, and a pair of heterochromic eyes, Kate Bosworth has all it takes to dominate the scene.
However, she has had to wear contacts for some of her past filming roles. According to insider.com, casting agents have had her wear contacts while filming so her eyes appear homochromic.
Justin Long Teased Her About It
On March 2023, her boyfriend Justin Long joked about Kate Bosworth's eyes by posting a video of himself on Instagram wearing a blue-colored contact lens. He captioned it:
"Joined the heterochromia club so @katebosworth would finally stop judging my same-colored eyes! (Homochromia?)"
For which Kate Bosworth responded:
"They say imitation is the highest form of flattery… So, thank you?"