I have kinky hair and although I love every inch of it, I find it difficult to comb on the temples and at times wish it was stronger. The fact that it's thin on the sides limits the type of hair styles I can get done on it.
Usually I am content with keeping it short and neat and the "fade" haircut does it for me but I have always been open to the idea of using products that could make it a little stronger and fuller.
My research led me to Folexin and after reading all the reviews available I felt it was worth a shot. Plus, it was eligible for free 1-day shipping on Amazon so I thought…why not? I ordered and it arrived the very next day. I've been using it for a couple of weeks now and here is my story.
PS: Though I initially ordered the product on Amazon I came to learn that it's actually cheaper on the official website especially when bought in bulk. For example, I paid $31.50 for a single bottle on Amazon but could have paid a paltry $18 if I had ordered a 6-pack on the official website. I now know better.
What Is Folexin?
Folexin is a food supplement that contains ingredients believed to support natural hair growth. The product comes in a white bottle. Mine weighed 2.7 Oz if my good old kitchen weighing scale is to be trusted.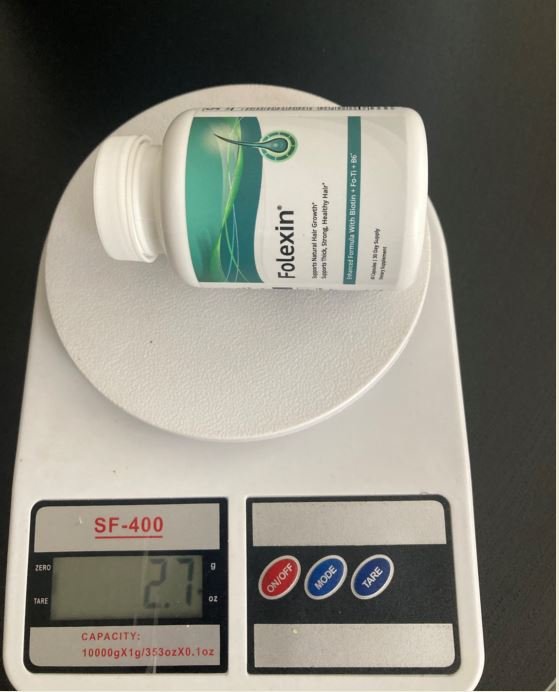 Folexin works on every type of hair which is why I decided to use it on my kinky hair type.
The pills are slightly larger than average but are certainly no match for my gigantic Olimp Anabolic Amino Tabs I take as part of my fitness regime. So, not a big deal to me but could be a big deal to anyone who struggles swallowing average pills.
According to research hair loss and thinning can be hereditary or age-dependent (Trueb, 2021). Certan hairstyles can also contribute to hair thinning, a phenomenon called traction alopecia (Haskin and Aguh, 2016).
In addition, deficiency of key micronutrients such as vitamins A, B, C, D, E, iron, selenium, and zinc can be a risk factor in hair loss (Almohana et al., 2018).
How To Use Folexin
Using Folexin is really simple. When you open the lid and remove the safety seal you'll notice some 60 pills in there.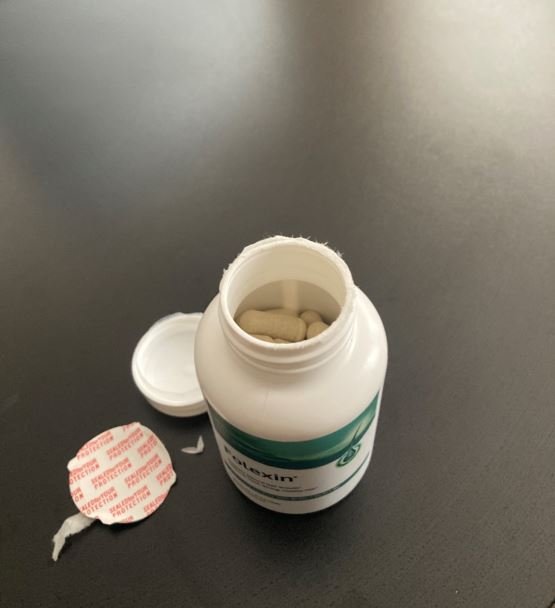 The instructions on the label are that you take 2 capsules per day with food.
Due to my busy schedule I prefer to take mine in the morning with my breakfast meal which is basically a smoothie made from oats, dairy milk, peanut butter, and bananas. PS: I'm on a strength training (bulking) program so I don't mind all the calories.
As the pills are slightly larger-than-average I prefer to take mine with lots of water first before downing my oat smoothie.
Order your Folexin supply from the official website for a discount. Use code FIVE$41367101 at checkout for 5% off

Editor's Take
My Folexin Review
I have been using Folexin for a few days now and so far so good. The first thing I have noticed is that I have been feeling a lot more energetic and positive. I'm not sure if this is entirely due to Folexin but this is something I have been struggling with since mid-2020 and I'm glad things are improving.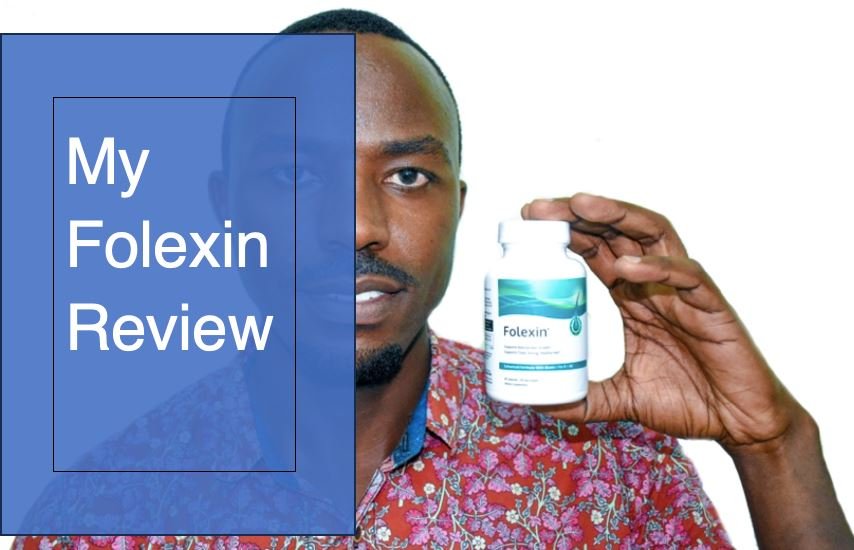 Other than that I have noted a significant reduction in the amount of hair that ends up on my comb after grooming.
I haven't experienced any side effects from taking the product so far. I am physically active and drink lots of water just to keep hydrated.
As for hair growth, I read somewhere that this might take several weeks or months. It's like trying to watch the grass on your lawn grow. Yikes! But I remain optimistic. I am planning to take the product for a few months but I'll be trimming it as I am mostly looking volume and strength – not length.
My Photo
I took this photo just before I started my regimen. I intend to take another one after some months to compare the results. As you might notice from the photo, my hair is pretty weak on the temples and pretty difficult to comb. I had combed it just moments before taking the photo.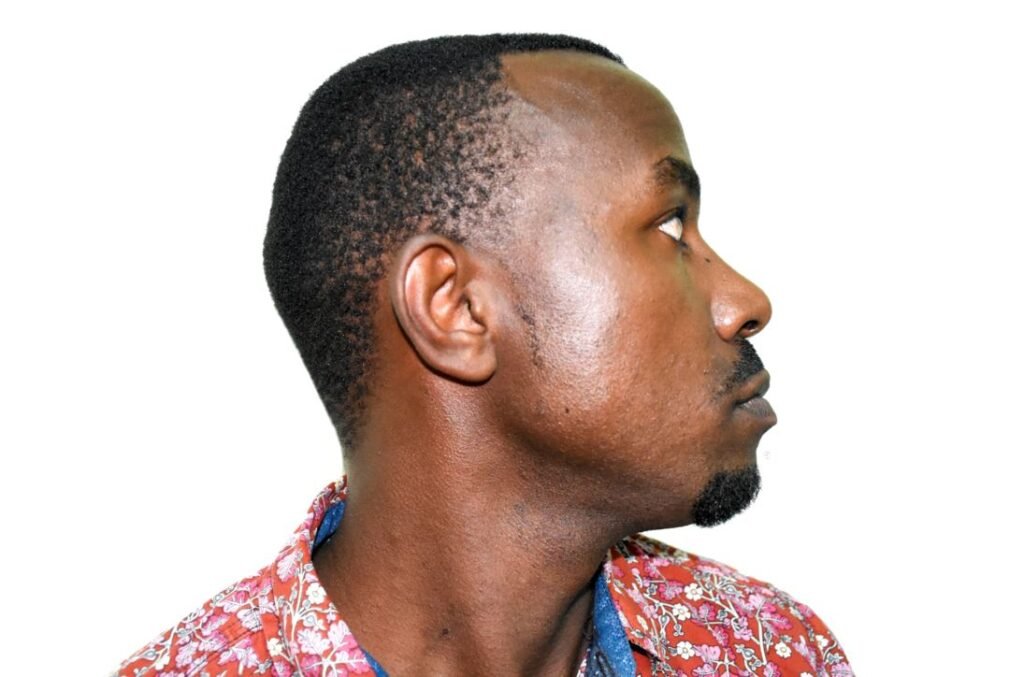 It's my hope that with Folexin I'll see some improvements.
That said, I don't expect the product to entirely re-draw my hairline as that has everything to do with my genes. It's always good to have realistic expectations when trying out some of these things.
1 Month Later
I have noticed slight improvements in overall hair look but this is entirely subjective. I am yet to start receiving complements for anyone. There is significantly less here on my comb and a gray beard that had been there for close to 2 years has gone missing. I'll be ordering more of this product. Next update in early 2024 as I intend to use the product for at least 6 months.
Pros
Cheaper than the competition
Only 2 pills per day
Ideal for different hair types & textures
Shipped fast
No side effects so far
Well packaged
Cons
You need to have a meal ready every time you want to take the supplement
The pills are slightly larger-than-average
Frequently Asked Questions
What Are The Ingredients of Folexin?
I counted more a total of 27 ingredients on the product's label. The label notes that the product is entirely made in the United States but from ingredients sourced globally. Of the 27 the following stood out to me:
Biotin
Also known as vitamin B7, biotin is a water soluble vitamin that works alongside carboxylase enzymes in supporting the production of essential amino acids and fatty acids in the body. Biotin also supports healthy metabolism. Persons who are deficient of biotin report symptoms such as the brittle nail syndrome and uncombable hair (Patel et al, 2017).
Saw Palmetto
Although robust high-quality data is limited an assessment of 7 published scientific studies suggested positive effects of saw palmetto supplementation among individuals with baldness and temporary hair loss (Evron et al, 2020).
Vitamin B12 & Folic Acid
A combination of folic acid and vitamin B12 has been shown to improve blood flow in the body (Bleie et al, 2011). According to Almohanna et al (2019) deficiencies in vitamin B12 among other nutrients such as biotin, folate, and riboflavin have been associated with hair loss.
Fo-Ti
Fo-Ti is the name given to the root of an Asian climbing plant. Data from one study suggests that Fo-Ti could promote hair growth most likely by prolonging the anagen phase (i.e. the phase where the cells in your hair root are multiplying rapidly) (Shin et al, 2020).
What are the Side Effects of Folexin?
I did not experience any side effects from taking Folexin. However, people are different and that is why it is important to talk to a doctor before giving this or any other supplement a try.
Is Folexin a Scam?
The product is legit as far as I can tell (i.e. having bought and consumed it).
Why did you Choose Folexin and not Any Other Hair Supplement?
Before I settled on Folexin I first compared it to the competition i.e. Viviscal and Nutrafol. I went with Folexin because I found it cheaper and cleaner in terms of the ingredients used. I also liked the fact that Folexin is backed by hundreds of positive user reviews.
In a nutshell, the product made a lot of sense to me at that time and still is. I'm open to trying out other products in the future should I need them.
What Research Says About Hair Thinning
Multiple vitamins are involved in the hair growth process by improving blood supply to the scalp and, therefore, deficiencies in them can trigger hair thinning (Wall et al, 2022).
As of now there is no one-size-fits-all approach to addressing hair thinning (Fabbrocini et al, 2018). The ideal approach to hair thinning treatment is one that involves evidence-based decision-making with consideration to each person's unique needs (Nestor et al, 2021).
My Verdict
I would definitely recommend Folexin to a friend but with the disclaimer that this isn't a miracle pill that you simply pop and wake up to a head full of hair. I like the fact that it has had a positive impact in my life so far.
It is affordably priced and I haven't experienced any side effects from taking it. I feel confident about it.
Where To Buy
You can buy your own supply of Folexin on the brand's website from $18. Yup, that's where you will get the best deals.