They say the eyes are the window to the soul. Well, for some, "the window" is slightly larger than average perhaps to mimic their expressive nature. We're talking about celebrities whose peepers are considered big or simply huge.
Before we proceed with our list of big eyed famous people it is important to state that people with big eyes are generally considered highly attractive. Some consider them innocent-looking too.
Interestingly, most people we know who have large eyes are also quite bold and expressive by nature. You'll probably also agree with that observation after going through the following compilation of Hollywood actors, actresses, youtubers, and tik-tokers who proudly wear large eyes.
Steve Buscemi – American Actor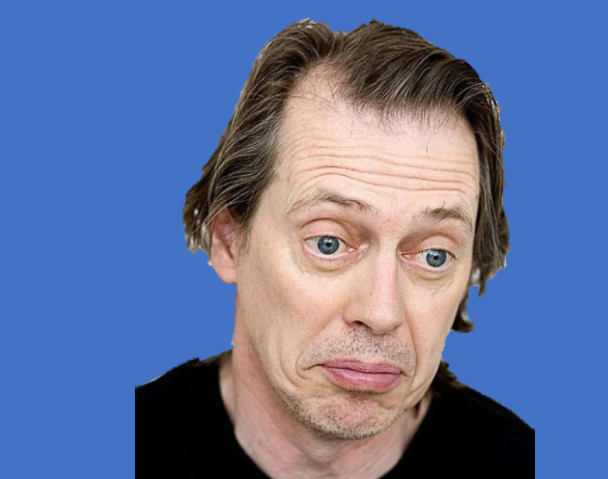 He once trended on the internet when his eyes were photoshopped on famous Disney princesses so it's no doubt that Steve Buscemi's eyes are really iconic.
The A-list actor is particularly known for having wrinkles all around his peepers, something that gives him a sort of an aged appearance.
Steve Buscemi has blue irises something that make him truly outstanding. To this end, it can be argued that his beautiful pair of large eyes has played a major role in influencing his trajectory as a Hollywood actor.
For instance, he played the role Crazy Eyes in the Mr. Deeds comedy film that was produced in 2002.
The role had everything to do with his unique eyes although the movie character suffered the lazy eye syndrome i.e., amblyopia. It is worth noting that Steve doesn't suffer from this condition in real life.
Anne Hathaway – American Actress
No list of gorgeous women with doe eyes can be complete without the mention of Anne Hathaway. This beautiful and talented American actress always stands out from the park thanks to her wider-than-average brows which make her eyes appear large.
To top it all up, Anne was also lucky to be born with a pair of generous lips and a small nose – all which give her an ever youthful face.
And just in case you're wondering, Anne Hathaway has brown irises which match perfectly with her brownish hair color.
Johnny Depp – American Actor & Musician
One of the most beautiful actors to grace our screens, Johnny Depp, has what some consider big eyes. A 2022 article appearing on The New York Time describes them as "…large, dark, almond eyes…"
Indeed, Johnny is known for his deep brown eyes which look surreal especially on the backdrop of his wavy hair and sharp cheek bones.
His googly-eyed mannerisms are always driving his audiences wild – which is part of the reasons why "The Pirates of Caribbean" series became such a huge name.
One of Johnny Depp's eyes (the left one) is, however, completely blind. Plus, the right one has nearsightedness according to past interviews by this famous actor.
Tami Roman – Model, Actress, and TV Personality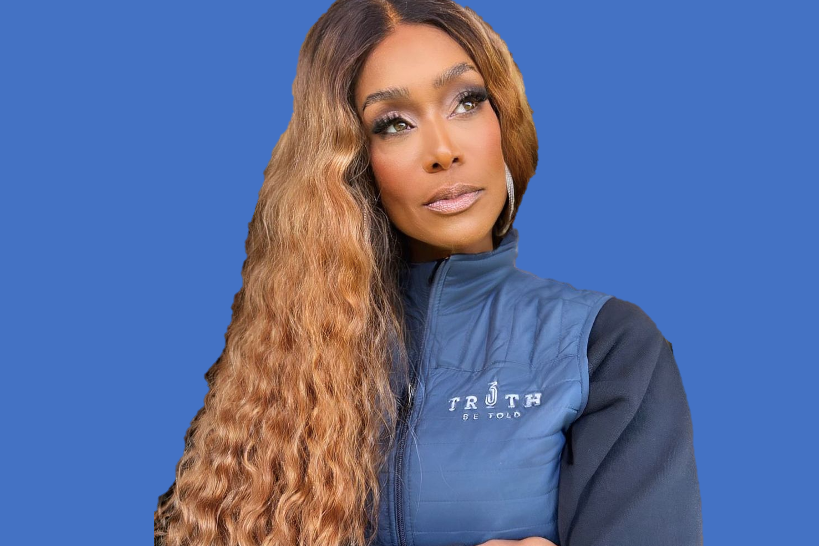 Sometimes you can tell a lot about someone's personality by simply looking at their eyes. That's exactly the case with Tami Roman whose big eyes speak of innocence and surreal beauty.
Her eyes are upturned and come with hazel irises. Perhaps the reason they appear larger-than-average is that her eye lashes are pretty long too.
Considering she has a flawless skin, Tami Roman always stands out as a goddess of beauty anytime she graces our screens.
Olivia Wilde – Actress & Filmmaker
Known for her beaming smile and feline gaze, Olivia Wilde's big eyes are unique, memorable, and beautiful. It is, however, worth noting that her eyes seem large because they are almond shaped and she has an extremely wide jaw line.
Whichever way you look at it, the eyes of this renowned filmmaker are her most striking bodily features.
Amanda Seyfried – Actress
Often likened to Gollum from the Lord of the Rings, Amanda Seyfried is yet another one of the gorgeous American celebrities with considerably large eyes. One thing about those eyes is that they are pretty easy to remember as they are big, bulgy, and yet with a dreamy appearance.
Her doe eyes are probably to thank for her landing the White Big Eyes You Have role in the "Red Riding Hood" movie.
Zooey Deschanel – Actress
The name Zooey Deschanel is one of those that often come on top when you search for the names of gorgeous women with doe eyes. Her peepers are sparkling and iconic. In fact, some people often describe her as either resembling a doll or an alien.
Whichever you look at Zooey's eyes, one thing is clear – they possess tremendous power only she can control.
Chef Boy Bonez – Rapper & Tiktoker
Chef Boy Bonez whose real name is Steven Jones first rose to fame when he featured on America's Got Talent. A resident of Hollywood, Steven is known for his large and expressive eyes which have made him a social media sensation.
With a following of over 7 million on Tiktok, Mr. Bonez has collaborated with major commercial brands in addition to being featured in numerous music videos.
Apparently, he is on a mission to set the world record for the largest eye bulge. Goals!
Other Big-Eyed Celebrities
Thee Ol Chado
Yet another popular on our list, Thee Ol Chando has a following of over 2.2 million fans on Tiktok and his eyes have a lot to do with it.
Kim Goodman
She is a Guinness world record for the furthest eye pop. The American eye-popper set the world record in 2007 when she managed to pop her eyes for 0.47 inches (12 cm) at an event held in Istanbul Turkey.