Hazel is a shade of green and brown that's found in some human eyes. The eye color emanates from a mix of green and brown but may have flecks of gold or yellow.
They're most commonly found among Asians, Hispanics, and Caucasians and they are known for their depth and sparkle.
Today, we are going to look at some of the most famous people with the hazel eye color and what makes them special. We can assure you that it is going to be an interesting read so you may want to stick around.
1. Jessica Biel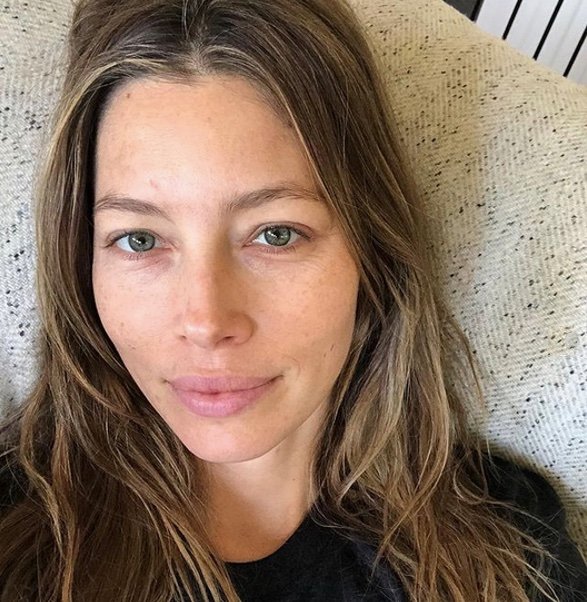 Biel is known for her natural beauty. She has been listed as one of the most beautiful women in the world.
One of the most noticeable things about her is that her eyes are large and wide set, with an upward tilt at the outer corners.
They are light hazel in color, and she has a defined epicanthal fold. Also worthy of note is that Biel's eyes were voted as the most beautiful eyes by readers of "InStyle" magazine in 2007 and 2008, with some describing them as "bedroom eyes."
Hazel eyed women are also known to be sensual and passionate lovers. This means that those with hazel eyes will have no problem attracting a mate. In fact, people with hazel eyes are the ones most likely to get married!
Its not hard then to see why she stole Justin Timberlake's heart. Wouldn't you agree?
2. Keri Hilson
Brown-eyed beauties, rejoice! Hazel eyes may be your most stunning asset. If you don't believe us, just ask Keri Hilson.
The singer and American Idol judge is a proud hazel-eyed woman — and she's not alone. With their natural shades of green, brown and gold, hazel eyes are striking without being showy.
What do hazel eyes mean? According to the color meaning chart used by many in the fashion and cosmetics industries, these eyes say you're an earthy, instinctual person who is sensitive to others' needs.
You're also an idealistic dreamer who judges people on their character rather than their appearance.
Often compared to amber for its warm, golden undertones and flecks of green or brown throughout, hazel is one of the rarest eye colors in the world. Only about 2 percent of people have it.
Keri Hilson is blessed with this eye color and isn't afraid to bask in its loveliness.
Hazel eyes are also associated with creativity and wisdom thanks to their flecks of gold and we can confidently say that Keri exhibits the same.
3. Tyra Banks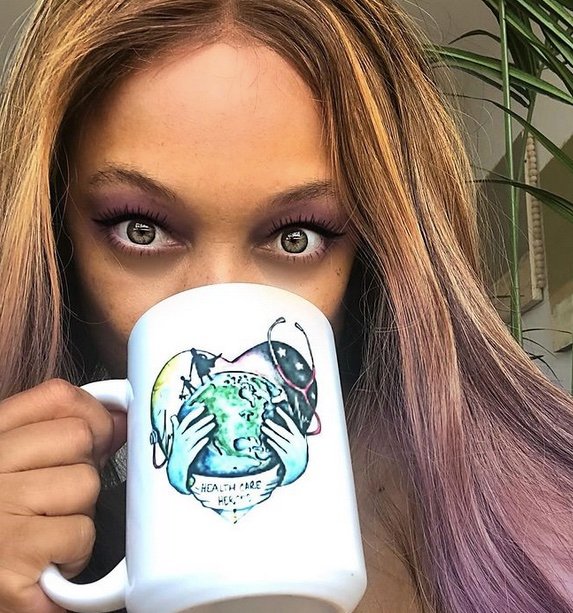 She's a model, actress, talk show host and producer; but we all know she is gorgeous because of her amazing hazel eyes.
According to her, she was a very cute child. She also said that when she was a child, people always told her that she looked like Lisa Bonet.
If you had hazel eyes then you would be very lucky. They are just as pretty as a blue eye or a brown eye. Hazel colored eyes are now becoming more popular than ever before and people with the color of hazel-colored eyes will be more noticeable.
They have the best of both worlds and that makes them even more beautiful. Is there a better way to describe Tyra Banks? We think not – this pretty much sums it all up about her!
4. Rihanna
What color are Rihanna's eyes? Are they blue, green, or brown?
Rihanna's eye color is actually hazel. Hazel eyes have a combination of blue and brown colors in them. Hazel is considered to be a mix of the colors green and brown.
It's a common misconception that hazel eyes contain no blue at all. But the truth is hazel eyes do contain some blue pigmentation in them. It's just not as much as most people would assume.
But if you want to avoid the whole argument, just call them Rihanna eyes.
Why? Because that's the name inspired by a certain pop star's gaze. And why not? If a celebrity as stunning as Rihanna can inspire an entire cosmetic line — Fenty Beauty — then just imagine what she can do for your peepers.
According to makeup artist Troy Surratt, who worked with Rihanna on her Vogue cover shoot (and created Fenty Beauty), her eyes have a luminous quality that makes them stand out from the crowd — and which Surratt says is crucial to replicating in eye shadow form.
You Can Also Read
Our List of Celebs with Gray Eyes
Famous People with Heterochromia
The Story of David Bowie's Anisocoria
5. Demi Moore
It's a common question: What color are Demi Moore's eyes? Hazel, right? It turns out hazel is just one of many names for eyes that are brown or green with flecks of gold or yellow.
Most people find it hard to tell whether Demi Moore's eyes are hazel or green. The color of her eyes has been reported as both, depending on the lighting, eye makeup and contact lenses she wears.
Both colors are in the family of brownish-hues, but it doesn't matter what color eyes you have. What does matter is how to make the most out of the color you have and enhance it for a more flattering look and she does that so effortlessly.
Demi Moore's radiant beauty is complimented by her hazel eyes.
6. Zendaya
There are a lot of people who are fans of Zendaya, and she has been in many popular movies. She is well-known for her acting skills, but not as much as she is for her hazel eyes.
Her eyes have been compared to the color of coffee and almonds. Many people think that she has colored her eyes to make them appear as such, but that is not true.
Hazel eye color can be found in both men and women; it depends on your genetics. You can also find hazel eyes in children, but the color will change as the child ages.
The best part about Zendaya's hazel eyes is that no matter what color they are, you know it's going to be gorgeous anyway!
7. Regina King
Regina King is a talented actress and film producer, she has become an icon in the African American community and is one of the most beautiful women in Hollywood.
She has said that she was always self-conscious about her coloring because she had trouble finding makeup colors that worked for her. Today, however, most cosmetics brands offer a wide range of products for women with hazel eyes.
You may also have noticed that her eyes are huge, which give her a mysterious look.
8. Sofia Richie
You know what hazel eyes are, right?
That's the color between green and brown. Your eyes might be that color, and maybe you've wondered what a celebrity with hazel eyes looks like.
The answer is Sofia Richie, who has hazel eyes. She also has a few other features that make her one of the most popular celebrities on Instagram.
Her photos get hundreds of thousands of likes, and she's liked by millions of people around the world. Of course, her eyes have a lot to do with that.
Final Thoughts on the Rare Hazel Eye Color
There is no denying that hazel eyes are a unique eye color. They are green, brown and yellow all at once. Hazel eyes are very rare, and most people have not heard of them. It is no wonder then that celebrities with this eye color are considered an exotic breed.